Help us congratulate our 2018-2019 Graduate student award winners. Our faculty and program directors have selected an amazing group of graduates to represent the department. The awards are for Student Speakers, Distinguished Thesis (MA), Outstanding Capstone (MS), and Student Service – which is given to students who enhance our community with their above and beyond commitment.
Mobosola Asanpaola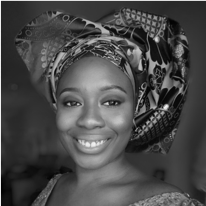 MA, Media Studies '19
Media Studies Student Speaker
Mobosola is a student who focused on the storytelling of Africa and Africans, the experience of black people throughout the diaspora, and creation of motivational content across narrative and lifestyle structures. Mobosola is the founder of a beauty, fashion, and media brand, Touch of a Queen. She will be launching Touch of a Queen TV, whose first series will be 'A Word with Mobosinuola'.@touchofaqueen & TouchOfaQueen.com
Isaias Camilo Morales Cabezas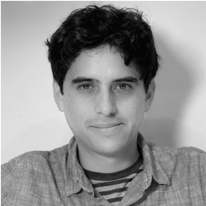 MA, Media Studies '19
Media Studies Service Award
Isaias is a documentarian graduating from Media Studies. During his time at TNS, Isaias worked as a producer and editor for Red Dog Productions. His thesis, "The Landmark and the Citadel," explores the history of women in New York City through the lens of a Gothic building. After graduation, Isaias will continue working in media in Connecticut. Follow Isaias @isaiasmocab on Instagram.
Skyla Choi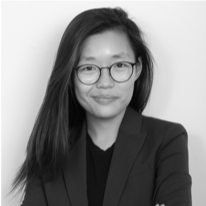 MS, Media Management '19
Media Management Student Speaker
Outstanding Capstone Award, CallSheet
Skyla is a graduate who found TNS while searching for programs that would show her how to share stories with wider audiences. While in the program, Skyla has learned that it is not the amount of people but the ways in which content speaks to specific audiences that is more valuable. Skyla also works at The Metropolitan Museum of Art as the Studio Manager in the Digital Department.
Amie Hollmann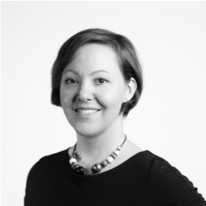 MS, Media Management '18
Outstanding Capstone Award, Creative CoFund
Amie Hollmann is a creative professional with experience in Publishing and Higher Education, developing user focused content that fosters empathy and delivers  impact.  Currently Associate Director of Creative Services at Concordia College in Westchester, New York, she has designed promotional materials for events in collaboration with the Metropolitan Museum  of Art, The Morgan Library, and Carnegie Hall.
Jillian Karole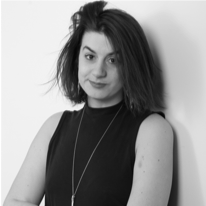 MS, Media Management '19
Outstanding Capstone Award, HandHeld
Jillian is a graduate who focused on creative distribution strategies for socially engaged independent films. Before enrolling at TNS, Jillian worked at Samuel Goldwyn Films  focusing on community and grassroots outreach for their projects. Her capstone, HandHeld, seeks to bring professional empowerment to filmmakers to own and distribute their own content. Connect with Jillian at www.linkedin.com/in/jkarole/.
Saher Ejaz Kazi
MS, Media Management '18
Media Management Service Award
Saher is a creative brand communications enthusiast with a deep-rooted understanding of digital and social media. She worked with Dell as a part of their external communications team. Saher has great interpersonal skills with the ability to work with diverse groups. Throughout the program, she was continuously pushing the learning curve through all the people she met. Connect with Saher at www.linkedin.com/in/saher-kazi-434a41a5/.
Alessandra Mularoni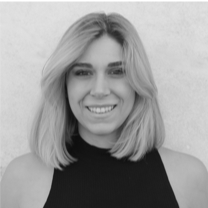 MA, Media Studies '18
Media Studies Service Award & Distinguished Thesis Award, Biomedicine in New Media Art
Allie Mularoni is a media studies researcher and practitioner whose work investigates the convergence of artistic and medical praxis. She will continue focusing on phenomenology, disability studies, and feminist science in the Media Studies PhD program at Western University.
Cristina Gagnebin Muller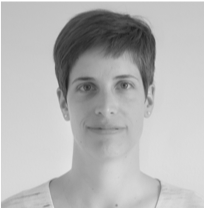 MA, Media Studies '18
Distinguished Thesis Award, Crossing the Manhattan Bridge: a sonic experience
Cristina is a Brazilian-Swiss filmmaker whose work focuses in documentary and performing arts videos. Her thesis project is a soundwalk that discusses sounds of NYC and the urban listening experience. Cristina is now also creating sound projects that aim to enhance the listening experience in the world. Look out for her work on Cristinamuller.com.
Catherine Powlett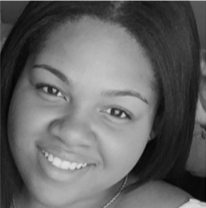 MS, Media Management '18
Media Management Service Award
While in school, Cat interned for Roc Nation Sports. While being the creative marketing and digital intern, she worked on the social accounts of athletes like Josh Hart, Saquon Barkley, and CC Sabathia. She has now transitioned to take her passion and love to the next level by joining Carat on the Microsoft Innovation team.
Valeria Ricciulli-Marin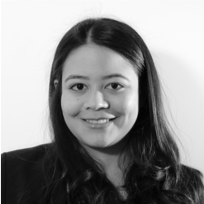 MS, Media Management '18
Outstanding Capstone Award, The Immformant
Valeria is a bilingual journalist at Vox Media's Curbed NY. She was a news reporter for DNAinfo.com and an intern for El Diario New York.   Her work includes creating communications strategies for brands targeting US Hispanics. She had worked in marketing and communications for The New School, DoSomething.org, The American Red Cross, and Doctors Without Borders (MSF). Visit www.valeriaricciulli.com
Daniel RosenHanst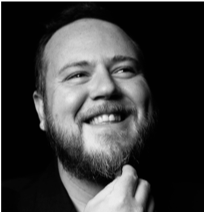 MA, Media Studies '19
Media Student Service Award
Dan RosenHanst is a filmmaker and musician who works in production as a sound recordist and production coordinator. As a musician,  he is the lead rap vocalist for his band, Doctor Breakfast and the Fuzz. As a graduate student at The New School, Dan has written and directed a number of short films and music videos. Visit his work at danrosenhanst.com
Adam Santiago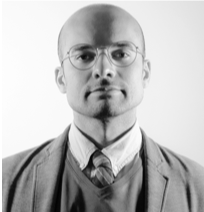 MS, Media Management '18
Outstanding Capstone Award, WristBand
Adam is a Media Management graduate, unabashed cinephile, loyal concert-goer, and Seinfeld aficionado. As he started his first semester at the New School, Adam became a New York-licensed Attorney specializing in entertainment, media, and intellectual property law. He hopes to someday teach the business and legal affairs of the entertainment industry. Connect with Adam at linkedin.com/in/asantiago409/
Karen Sepulveda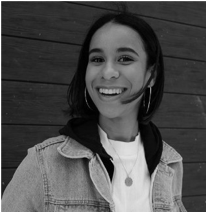 MA, Media Studies '19
Media Student Service Award
Karen is a New York based actor, comedian, and content creator.  She  writes and produces her own sketches, which you can find on her YouTube channel. Karen is currently in  pre-production for her web-series Bodegaverse, set to premiere in May 2019. Her comedic work can seen on FuseMedia TV, Brava and, TUSHY. Karen has also partnered with brands like /make and Samsung. Follow KarenSepulveda.com & @TheKarenSep
Kenneth Tay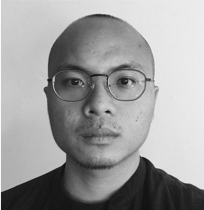 MA, Media Studies '19
Distinguished Thesis Award, The Sea is All Highway: Singapore and the logistical media of the Global Surface
Kenneth is  a graduate who has focused his program on media theory and the geo- politics of infrastructures. Prior to attending TNS, he was  Asst.  Curator  at the National University of Singapore (NUS) Museum. His thesis examines Singapore's global city in relation to the logistical media of a "global surface" that aims to flatten the distinctions between land and sea. kennethtaywh.tumblr.com
Kai Baldwin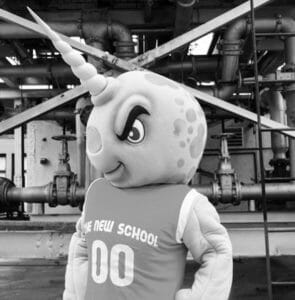 MA, Media Studies '19
Distinguished Thesis Award, Trans Avatars: Gender Performance in Virtual Worlds